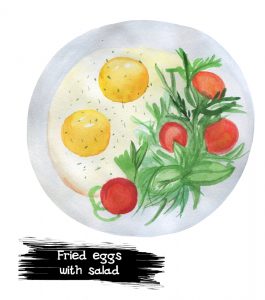 The Ketogenic diet for weight loss isn't the easiest diet to follow. Here are a few tricks for making sure you stick with it – and succeed in losing weight in a healthy way. 
In case you're new to my work then… hi there! Happy you stumbled across my site. I am a research geek when it comes to health, happiness and success. I'm a late in life mom – who  wrote a bestselling longevity book called Life is Long.  Plus I am a recovered binge eater, who wrote and produced a bestselling video course called Stop Emotional Eating. I have been lucky enough to interview our world's top doctors, aging experts, nutritionists, researchers – plus read many thousands of fascinating studies on how to live longer, healthier, younger, happier.
Today I want to share the basics of a Ketogenic Diet.
Studies show that a ketogenic diet is a great method for weight loss. Researchers consistently report that the amount of weight you can lose is much greater than with other types of diets, even low-carb ones.